I posted via my FB page (found here
Candice Smith Photography
) that I was thinking about doing a weekly feature involving the latest fashion trends. I have since decided on Thursdays and the feature will be aptly titled, "Thursday Trends". Each week, I will feature fashions from 2 stores and post them to the blog and to my FB page for everyone to see. Accompanying these posts will be fashion tips related to the trends I have selected to feature that day.
Today is the official first day of this weekly segment, and here are the trends and the stores I chose to start us off with :) Hope you enjoy
Glamour.com
"Runways were more colorful than the crowd at a Lady Gaga concert. Bold, solid-color pieces—like a cardi and skirt, wrap dress or demure one-piece suit—make simple dressing look glam. Our style tip: Stick to three colors max to avoid the girly, Rainbow Brite look."
FashionTrendsetter.com
- Neon - "I thought we had seen the last of the 80's, but I forgot that Fashion does have a cycle...."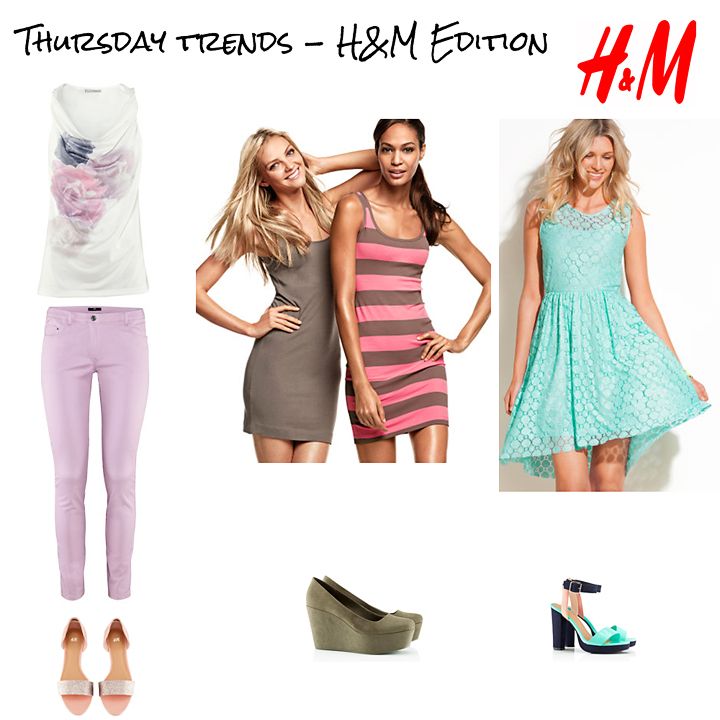 Glamour.com
"If wild, look-at-me hues aren't your thing, worry not: New York Fashion Week's most esteemed designers have got your back.(And your front. And your legs. You get the picture). Spring's sweet sorbet shades and pastel hues give off a low-key, ladylike vibe."
refinery29.com
- "Pastels — Girly shades like Blush Pink, Mint Green, and Robin's Egg Blue seemed like a logical transition from this fall's neon trends."
And finally, the top 5 colors for Spring/Summer 2012 *drum roll please*
CollegeFasion.ne
t "5 Hot Color Trends For Spring/Summer 2012:
Tangerine

,

Yellow

,

Mint Green

,

Kelly Green

, and

Coral

."